The big day is tomorrow...the Royal wedding. I will be tuning in (though not at 4:00 a.m.~I think I'll wait til 5:00!) I don't know when, or if I will ever get to England to see the cottages and the countryside, so these photos will have to satisfy me for now! Come along with me, as I drool over these beauties...
These were from the town of Flora...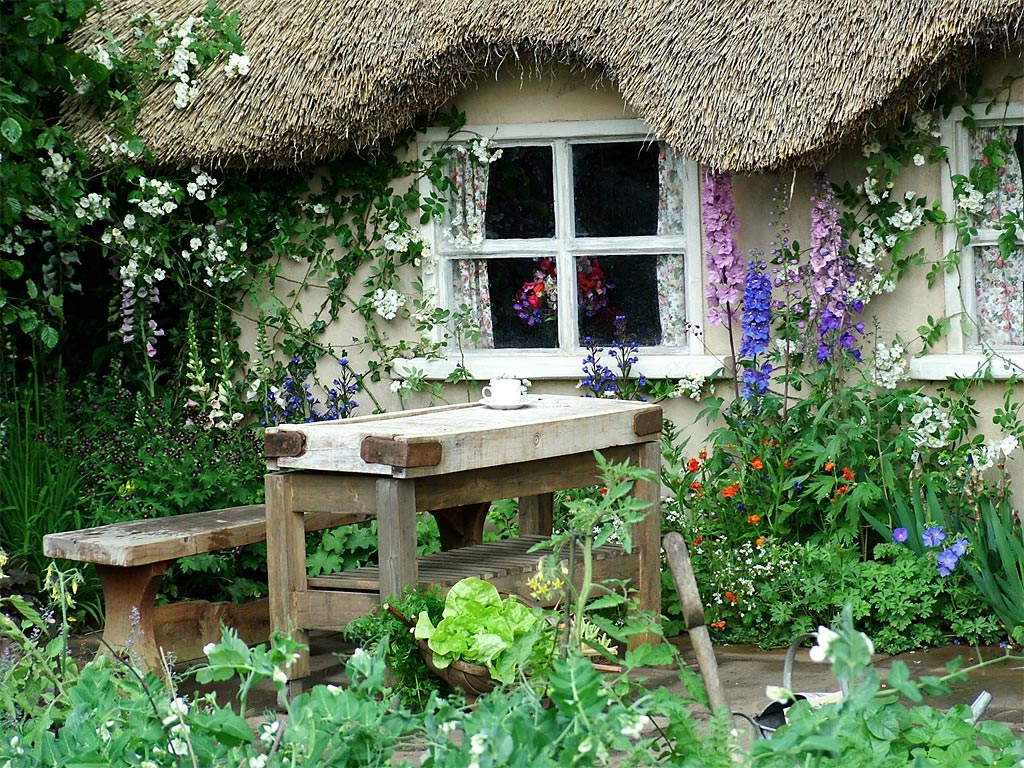 pic. source
And, if you happen to live in Utah, you can take a trip to see this cute little cottage,
right in your state! This cottage resides in Cedar City, Utah!
pic. source
All of these photos inspire me to make more dresses for my shop! Recently I picked up
all of these vintage linens and aprons at a church Rummage sale. They were in extremely
good condition. I soaked and cleaned them just to be sure. They keep shouting to me that
they want to be made into little aprons and pockets!